The Nicobond Terra Level Pedestal System offers an innovative solution for a stable, high-quality and long term fixing of raised floors using 20mm porcelain tiles. This is the ideal system for patios, balconies and other exterior living spaces in both domestic and commercial projects. This system allows you to be able to create an elevated tiled area in days instead of weeks with a fast and easy installation, where there is no need for mortars or adhesives, saving you a lot of time on the job as no drying or curing time is required.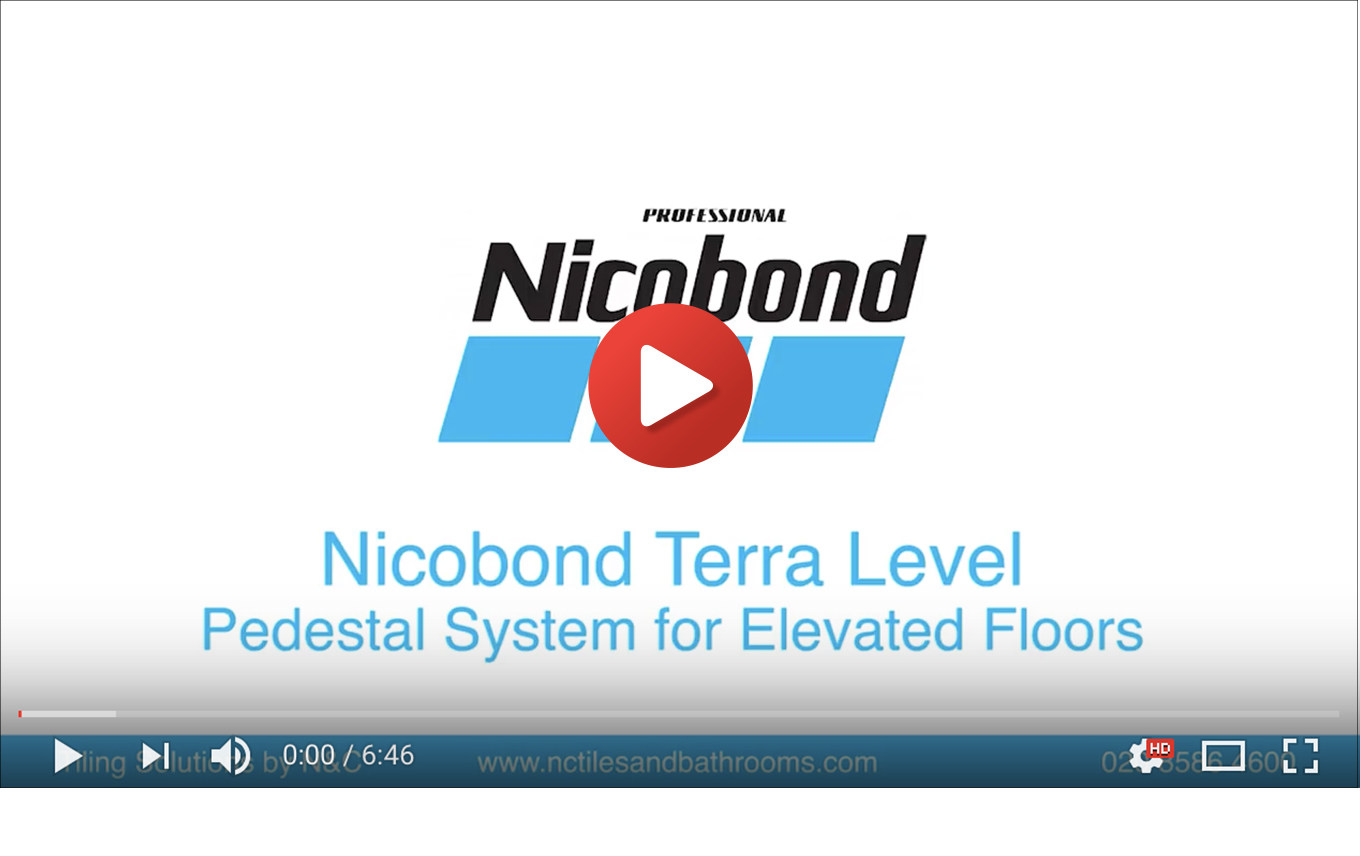 Benefits and features of this system include:
Easy to use as only 6 items within the system
Quick so reduces labour time
Ability to raise a floor 1cm to 103cm above existing floor level
Versatile as contractor can construct the pedestal onsite to the correct height
Clean to use as no adhesive required
Can be fitted in all seasons
No need to breach the substrate before installation
Tidy finish, as pipework can be hidden underneath the system
Superior stability of the system
Cost effective
No fixings required to secure the system
Run utilities and drainage pipes under the raised floor
Flow of air under raised floor helps avoid stagnant water collection under the floor
No need to grout, so allows water to be drained without falls built in
Exterior areas can be levelled to internal floors without breaching building regulations due to drainage
If the substrate"flexes" or "expands/ contracts", the system "moves" with it, so no cracking tiles or grout joints
Use the system to the existing flow or a slope can be corrected
Slopes of up to 10° can be compensated for using 1mm shims
Floors can be corrected at any time if the substrate moves using 1mm shims
Tiles can be removed at any time with a slab lifter
Manufactured from high quality, high strength plastic composite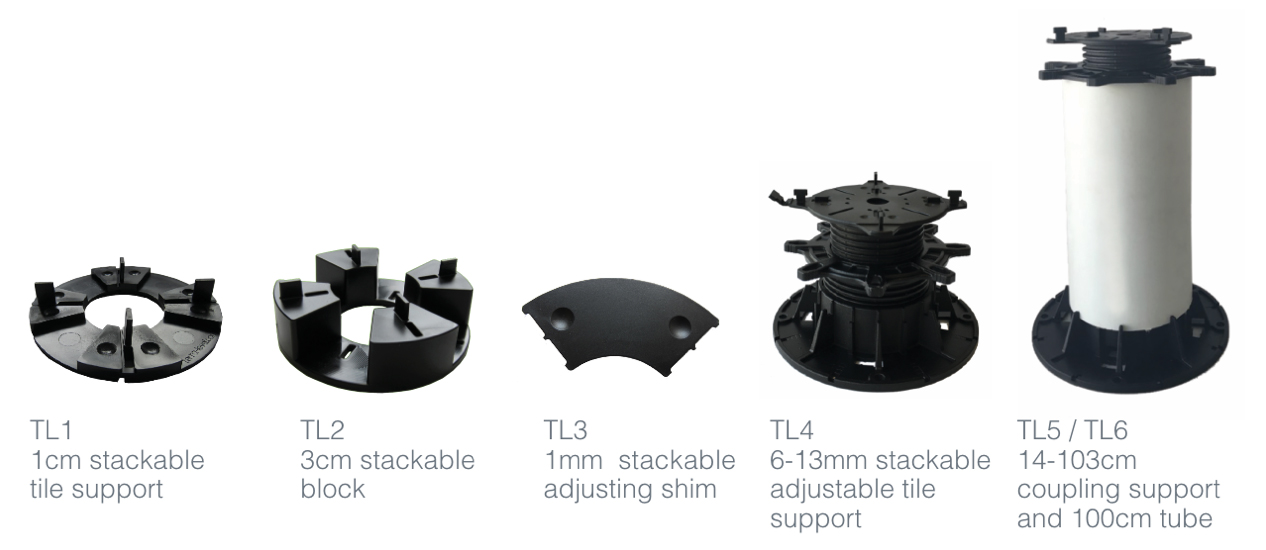 View our installation video online today to see just how fast and easy the system is to install.