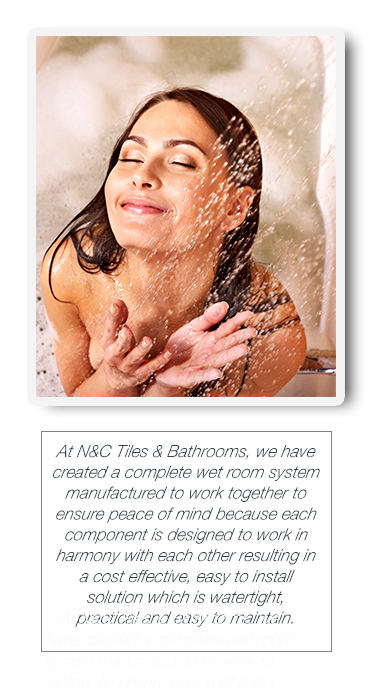 What is a Wet Room?
A wet room is an open showering area that seamlessly blends into the rest of the bathroom, creating a levelaccess floor with no obstructions or steps, with all drainage set into the floor. The result is the creation of a beautiful, uncluttered floor that is easy to maintain and can instantly increase the value of your property.
In today's modern bathroom, a wet room is fast becoming the epitome of style for those seeking a relaxing environment with the freedom of movement, open living and minimalist design. We are unique in being able to supply the complete wet room package from one manufacturer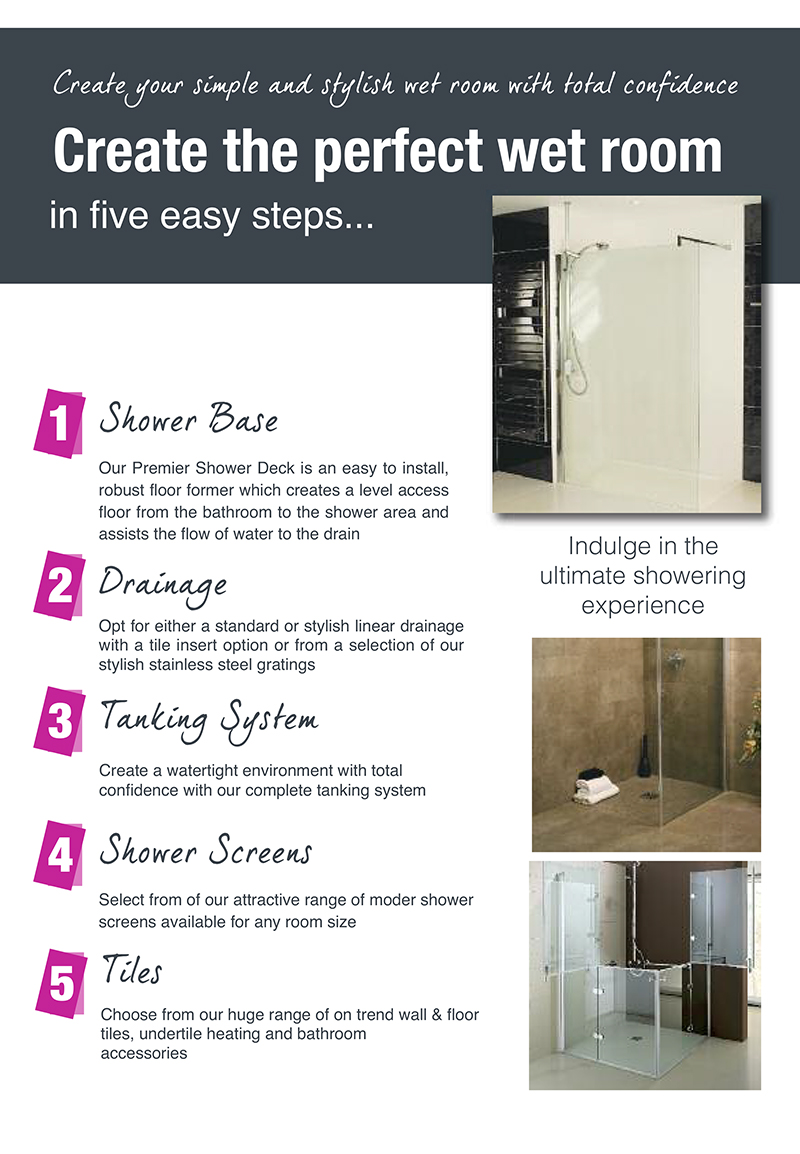 Why choose N&C Tiles and Bathrooms?
Our N&C range of wet room screens brings together innovation, style and functionality. The easy to install panels are available in a vast range of sizes to suit any bathroom size and shape. Our screens are produced with high quality 6-8mm toughened safety glass with minimalist fittings and fixures. You can choose from a selection of options that enhances any showering space by enabling freedom of movement, unhindered by traditional enclosure frames. Our screens can be installed onto a wet room floor or directly onto a shower tray.