NEW linear format tile range - Shades
Introducing, Shades, our brand new wall tile collection that replicates a luxurious artisan look with a popular handmade style. This vibrant ceramic tile range is available in a variety of 48 colours and three sizes. Shades is a perfect way to create multi-coloured spaces, that are bursting with positive energy and character in an ever popular linear format which is a favourite in the kitchen or bathroom.
Sizes available:
70 x 140mm
140 x 140mm
100 x 100mm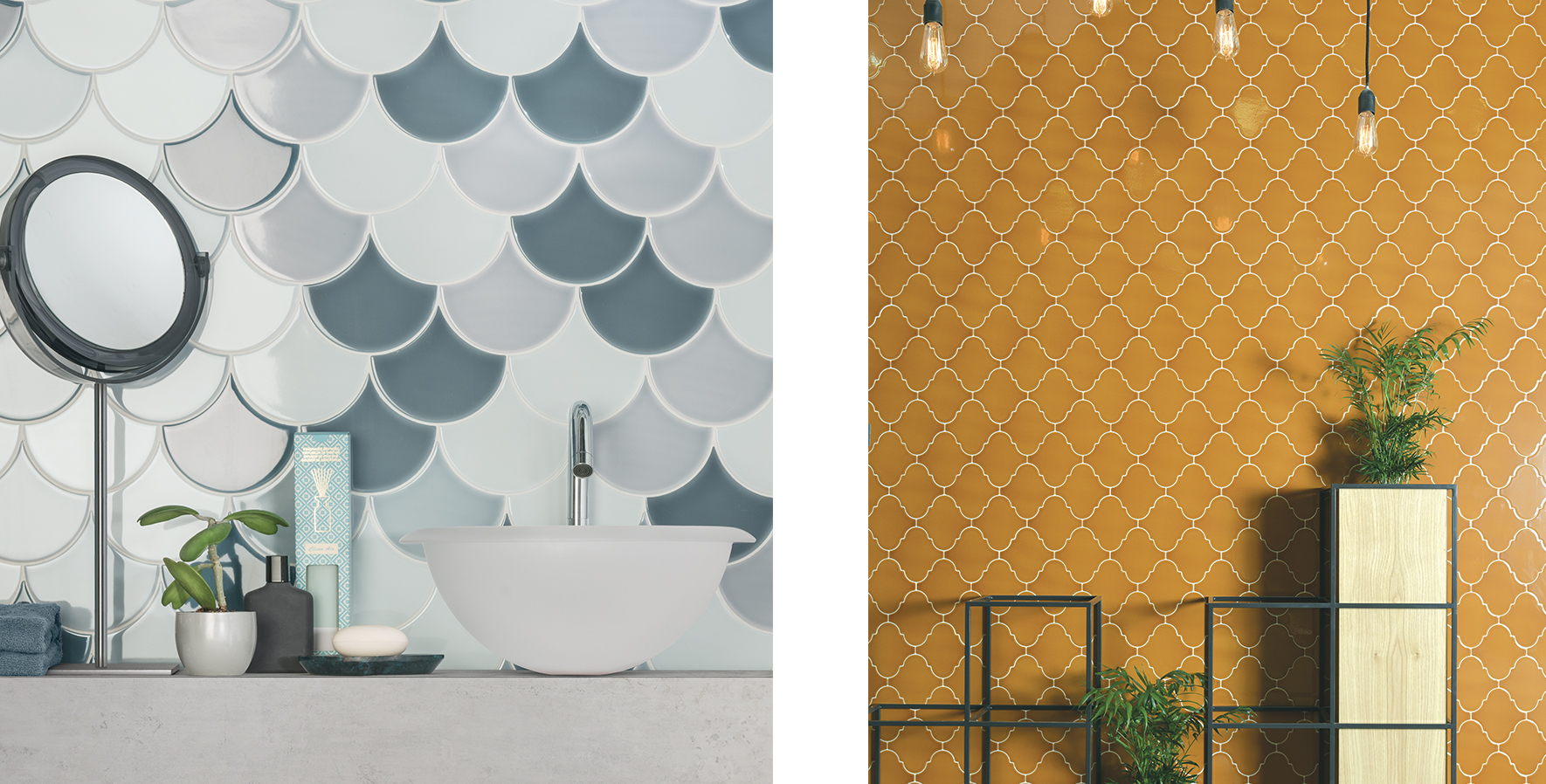 To complement the range, we have also introduced Shades Scales and Shades Arabesque, attractive, distinctive designs which allow you to cover walls in an elegant fashion. Both styles are availablein a variety of 12 colours that co-ordinate perfectly with the vibrant Shades range.
Sizes available:
135 x 150mm (Shades Scales)
150 x 150mm (Shades Arabesque)
Contact us today to enquire or visit your local N&C Tiles and Bathrooms store.