Create the Scandinavian look with our NEW Wood Grove tile range
At N&C Tiles and Bathrooms we offer a huge range of wood effect tiles, that uses high definition inkjet technology to create realistic timber designs. Wood effect tiles have become increasingly popular, being used more frequently throughout homes where home owners are looking to create the Scandinavian look. With this in mind, we have added a new range, Wood Grove to our existing collection.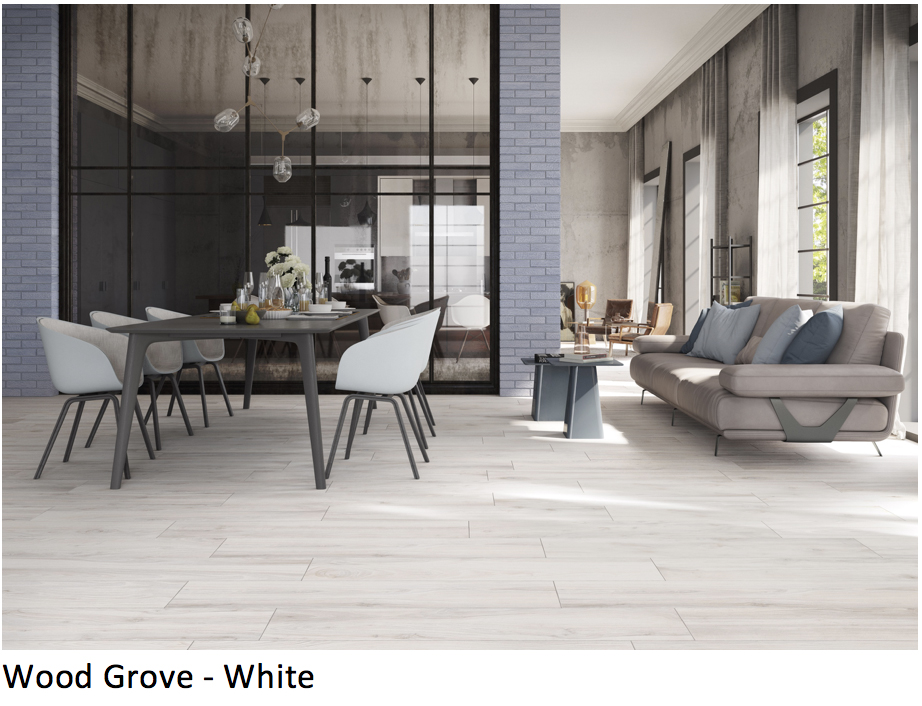 Wood Grove is an effective porcelain stoneware collection which has been designed by a leading Italian designer. This range allows you to bring the colours of nature into the home through it's warm, classic shades of beige and brown, with green, blue and white tones also available for a cooler, refreshing look. This range is ideal for country and contemporary settings in both residential and commercial environments. This range is available in two sizes (240 x 1200mm – with 23 different faces and 75 x 450mm – with 240 different faces).
For more information on this range please contact us on 0208 586 4600.