N&C's latest launch: Gloucester Wall and Floor Tiles
N&C Tiles and Bathrooms are pleased to announce the launch of our new porcelain wall and floor tile range, Gloucester. With the increasingly popular Shabby Chic trend we continue to widen our tile collection, offering you a new range of tiles which complement our existing encaustic ranges, such as Lincoln, Chichester, Rochester, Truro, Ely Colours and many more.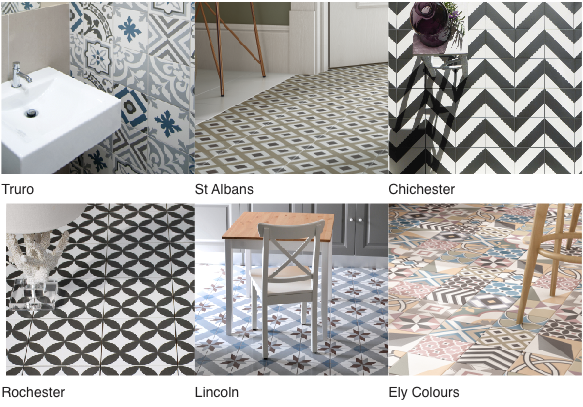 This effective coordinating range is made up of 12 different 200 x 200mm plain coloured tiles, which allow you to be versatile with your design, as the tiles can be used in different ways to create a bespoke look.
Make a border out of the tiles
There are many ways to use different coloured tiles in an effective way. Mix and match the Gloucester tile colours to create a decorative border around the room with a vibrant colour with slightly lighter toned tiles surrounding. This look can really "WOW" your visitors.
Create a statement wall or floor
Create a great visual impact within your room with a different colour tiled wall or floor, using our on-trend Gloucester tile range. Having a different coloured floor to your walls can create a huge statement throughout your project, making it look extremely modern. With our new range of tiles, you can create a statement whilst ensuring that the colours all contrast within the room.
For more information on this range, contact us on 0208 586 4600 or visit our website www.nctilesandbathrooms.com