Yet another innovation in wet rooms from N&C
N&C have launched their new, revolutionary shower deck, N&C Premier Infinity Shower Deck. As a new innovation in wet rooms, the N&C Premier Infinity Shower Deck encompasses a unique, patented, sliding drain system to avoid joists during installation, as a well as a factory fitted waste outlet that ensures an impenetrable, watertight solution.

The N&C Premier Infinity Shower Deck has been designed and manufactured to benefit both the installer, with ease, speed and confidence of installation, as well as the end user. The single plane fall to the waste means that there is no envelope cutting required to assist in the water removal for speedier installation. The end result is a visually appealing, against the wall drainage system that incorporates a tile insert for an invisible, seamless finish and total confidence in a level access, leak free solution.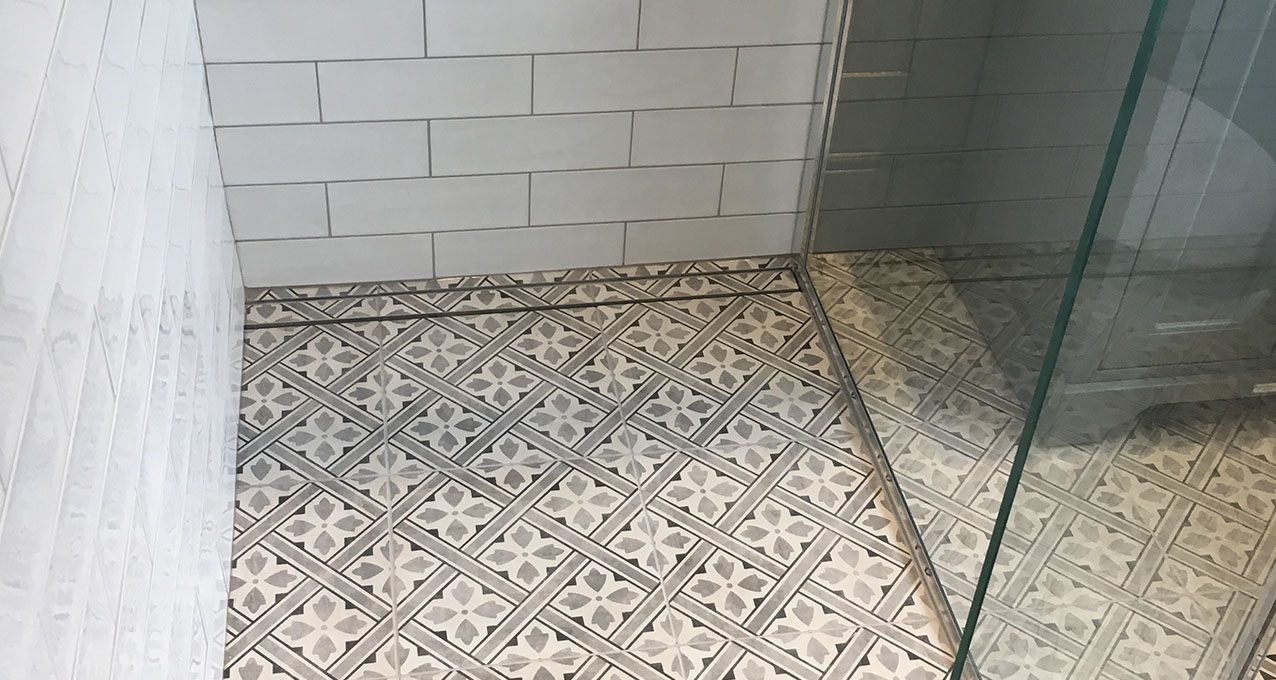 Through third party testing, the N&C Premier Infinity Shower Deck has been found, under a series of strength based test conditions, to be the strongest deck on the market, accepting up to 470kg loading.
N&C are the authority in the manufacture and supply of the complete wet room system, with over 30 years of experience and expertise. N&C are a technical authority in wet rooms, have 4 state of the art factories and are considered a major supplier of wet room products across the UK. Established in 1875, N&C have been supplying bathroom products for over a century so attain the longevity, heritage and experience in the supply of bathroom products.
If you would like to find out more about our N&C Premier Infinity Shower Deck, you can download our Wet Room Collection catalogue online. Alternatively, please do visit us at your local N&C Tiles and Bathrooms store where a member of our team will be happy to help with any enquiries.