We Love... Inspiration and Ideas
Serene Blue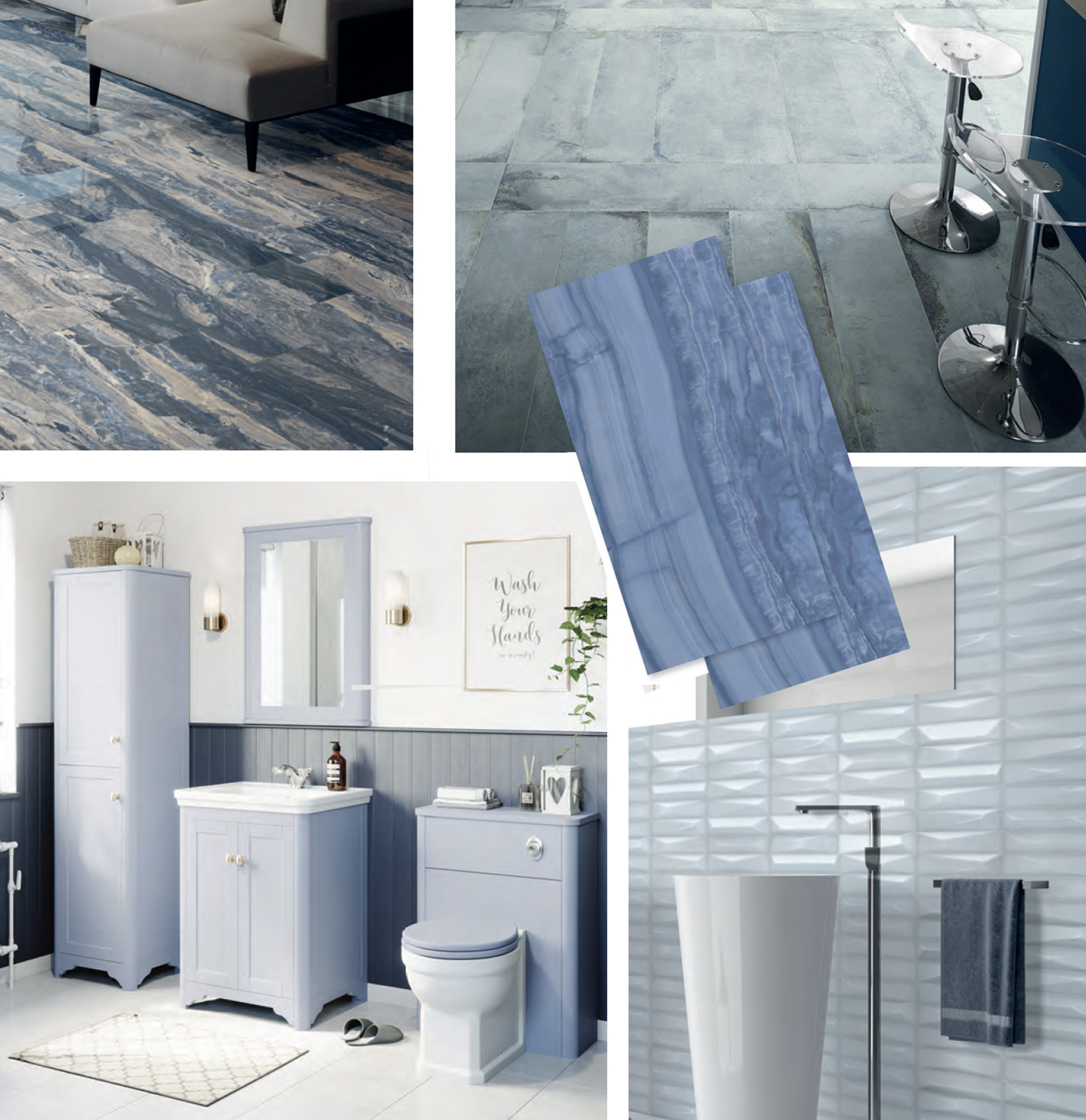 A cool and calming hue that creates a nurturing environment and positive space for our wellbeing. Manor blue interprets our intent on purification within nature as our world and the way we treat it becomes apparant.
Skintones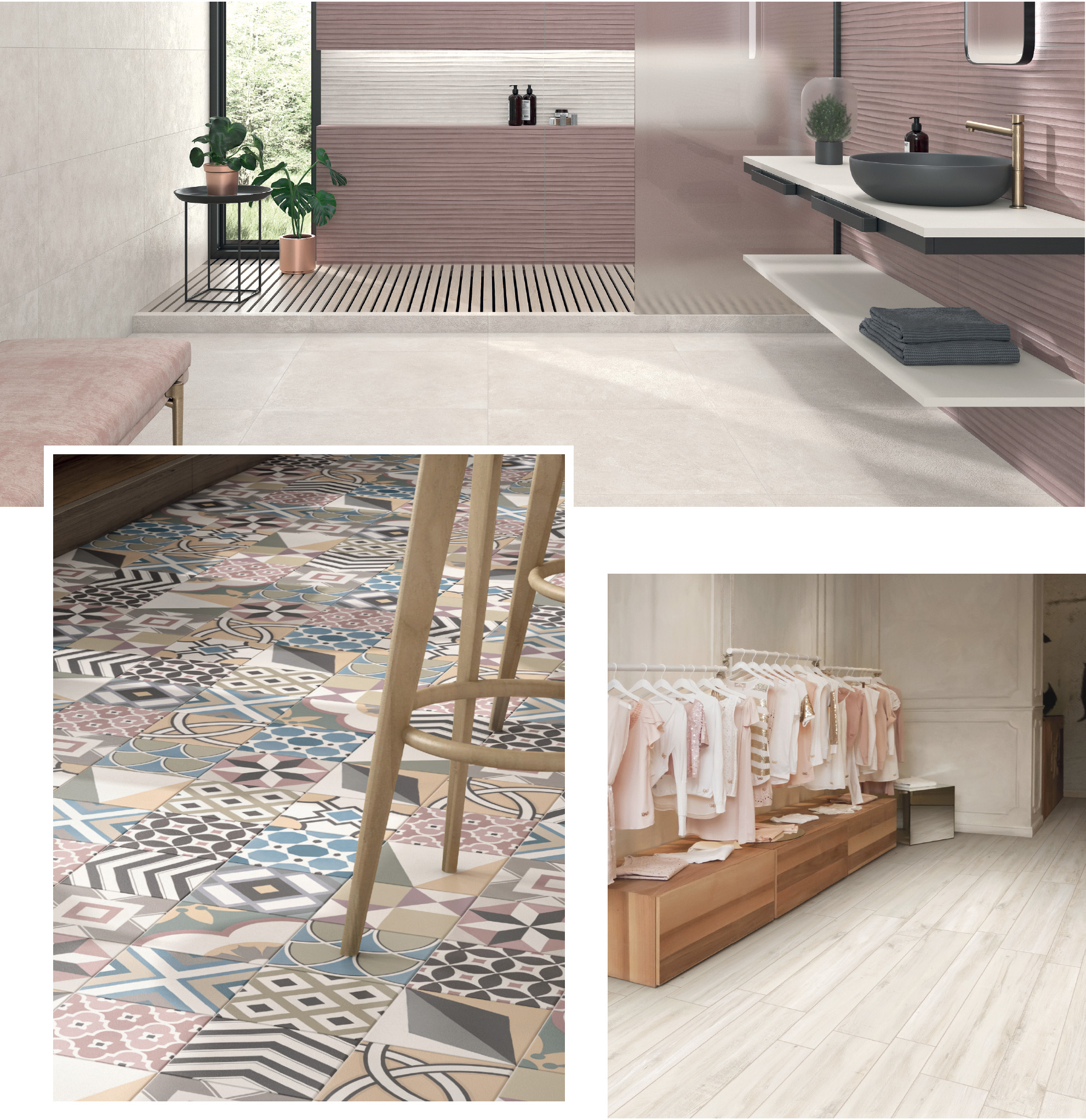 Blush, clay and peach hues resonating cosmetic neutrals combine with variations of white to form this soft and feminine palette. Today, as a society we partake in artificial approaches to conceal, contour and blend in an imperfect world to create the idealistic illusion of self and our interiors. An ideal alternative approach to neautrals.
Artisan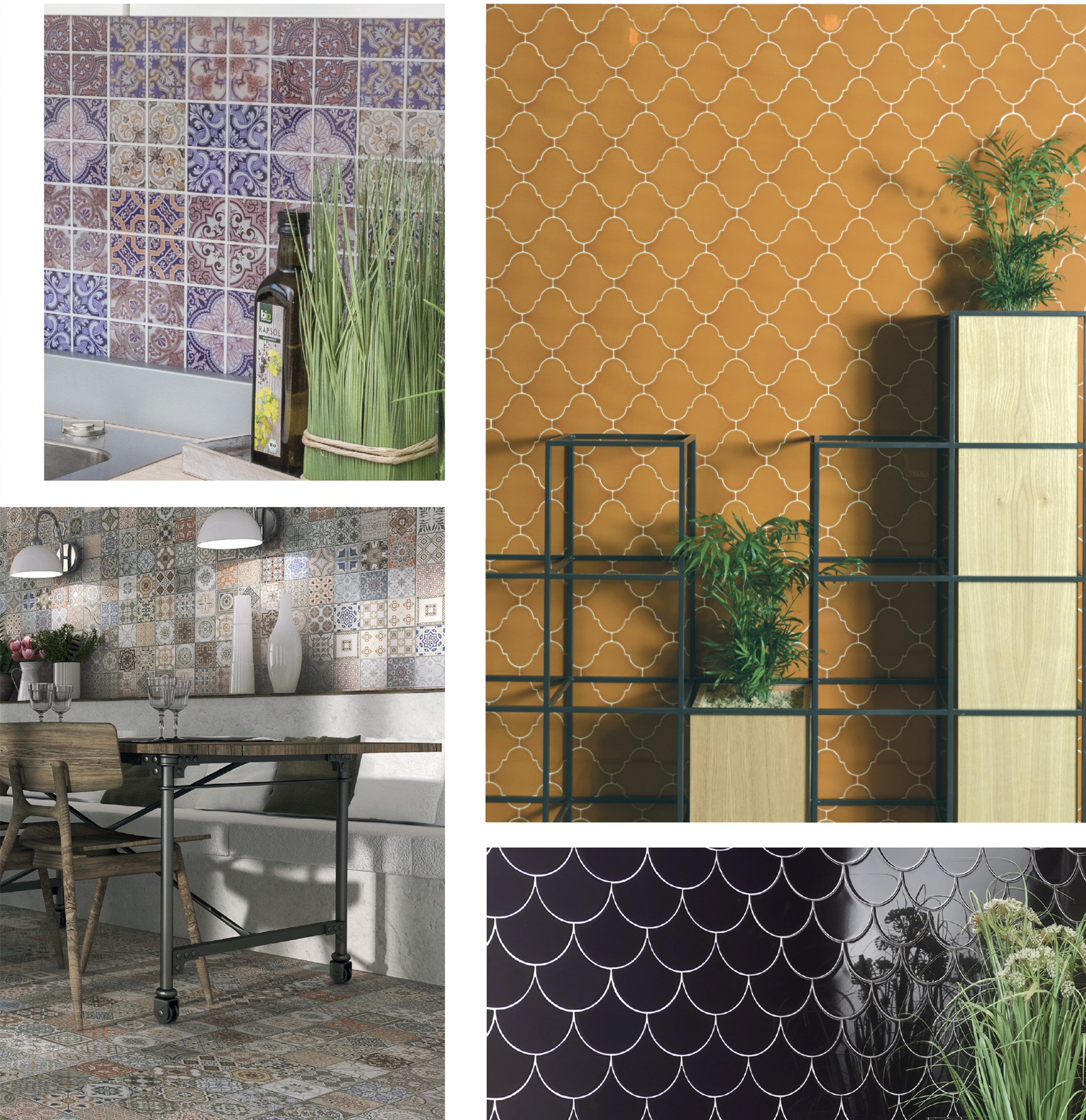 This trend brings together the love of pattern, tradition and authenticity whilst being intrigued by products inspired by Moroccan culture. Designs often feel domesticated and give a sense of comfort. Bold colours inject energy into interiors, whilst delicate structures add fluid femininity to this trend.
Woods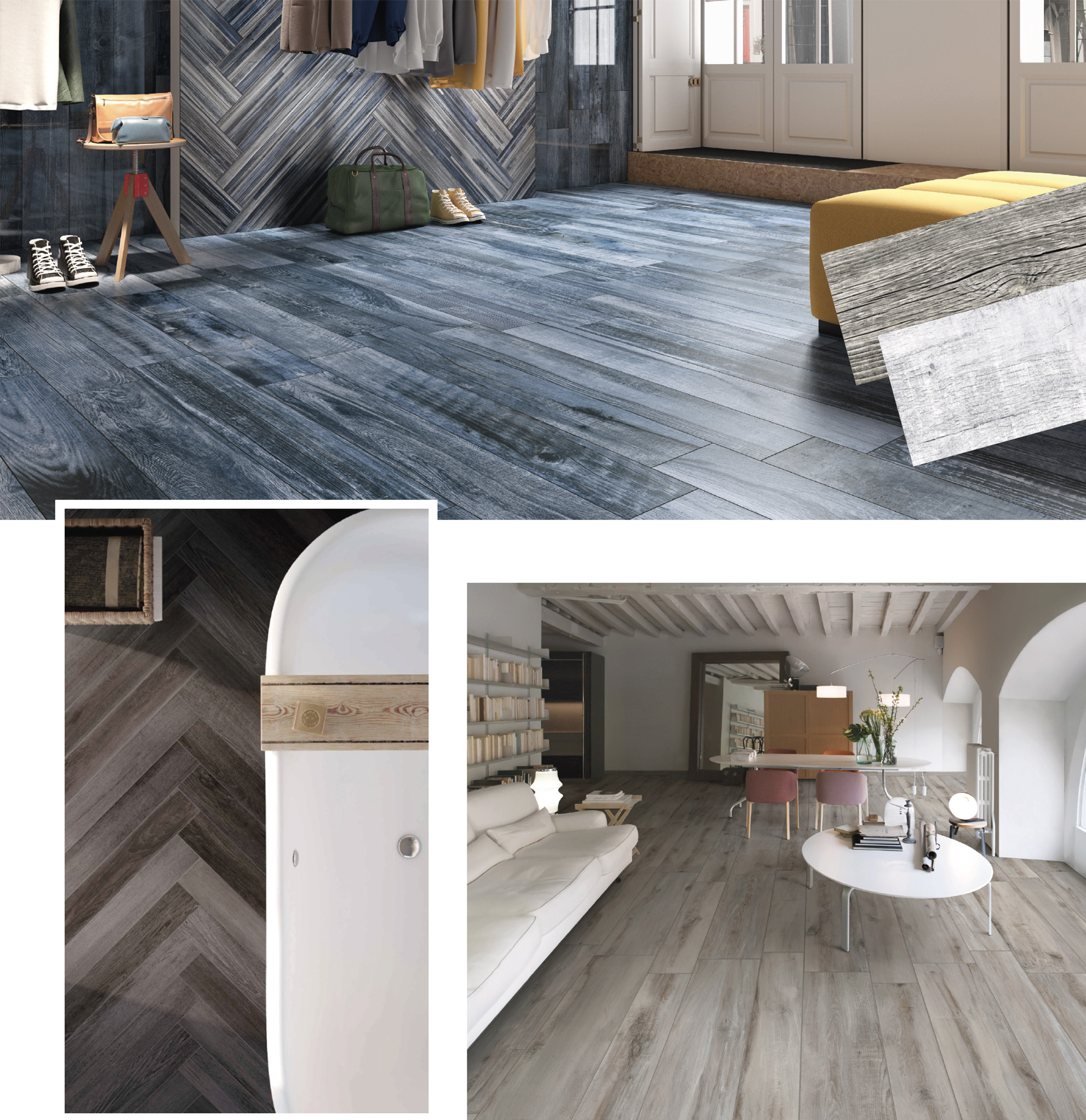 The unrepeating nature and beauty of wood continues to develop as a key trend for domestic and commercial interiors. The trend has evolved where the natural intentions of wood are manipulated with artificial processes to produce a unique statement design.
Marble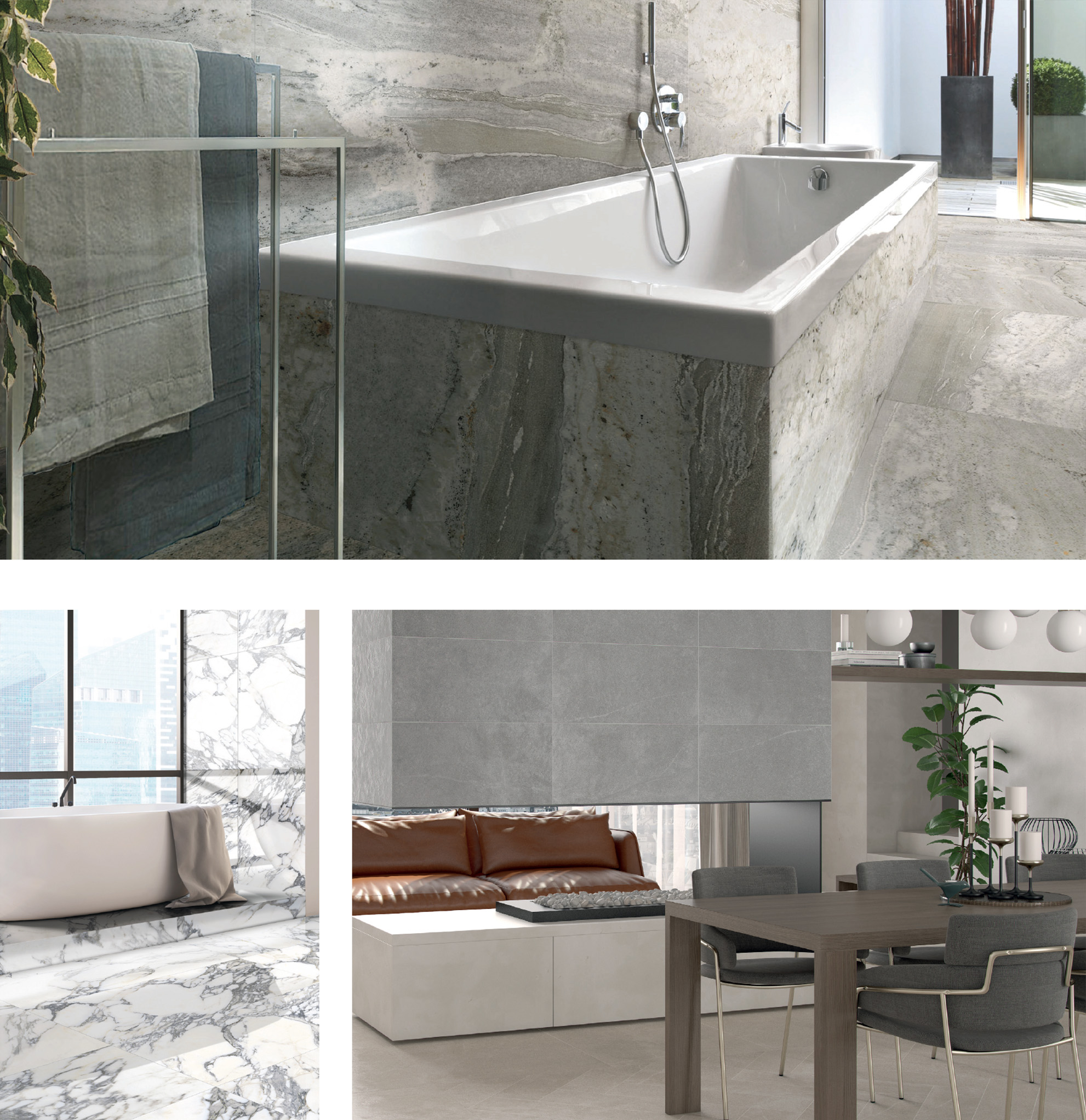 Marble effects continue to grow as it proves its timeless appeal with an evolution of carrara, with more warmer tones and veining. A reinvention of the trend see darker colours with contrasting details taking precedence with a greater uptake of different formats including slabs for an inherent, opulent look we all love.
Geometrics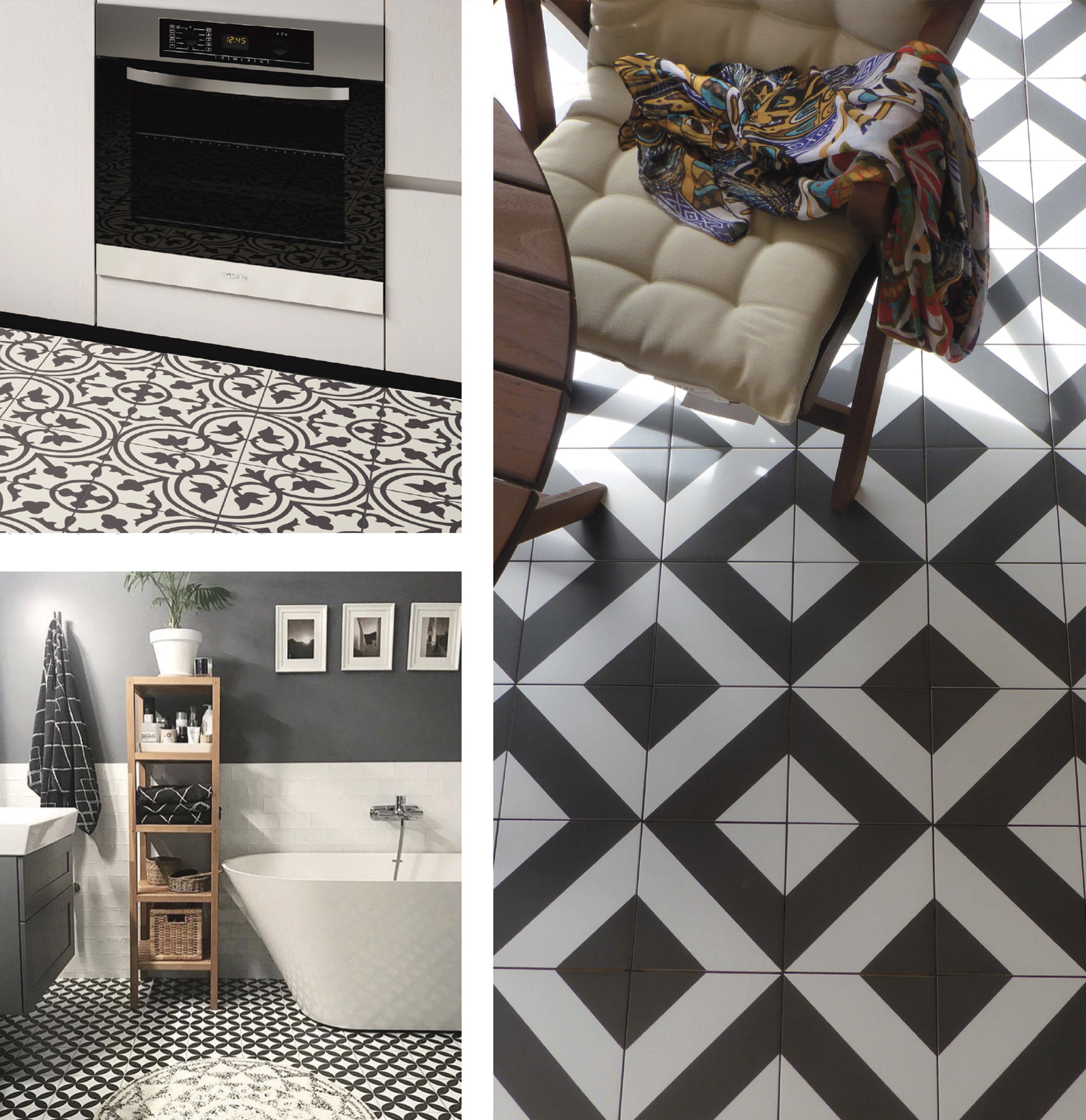 A man-made approach to this trend, geometric patterns are a collection of shapes, repeating or altered to create a cohesive design inspired by geometric modelling. The psychology behind shapes allows for designers to control the mood of an environment. Squares signify balance and tradition, whilst triangles represent energy and a contemporary nature.
Noir Chic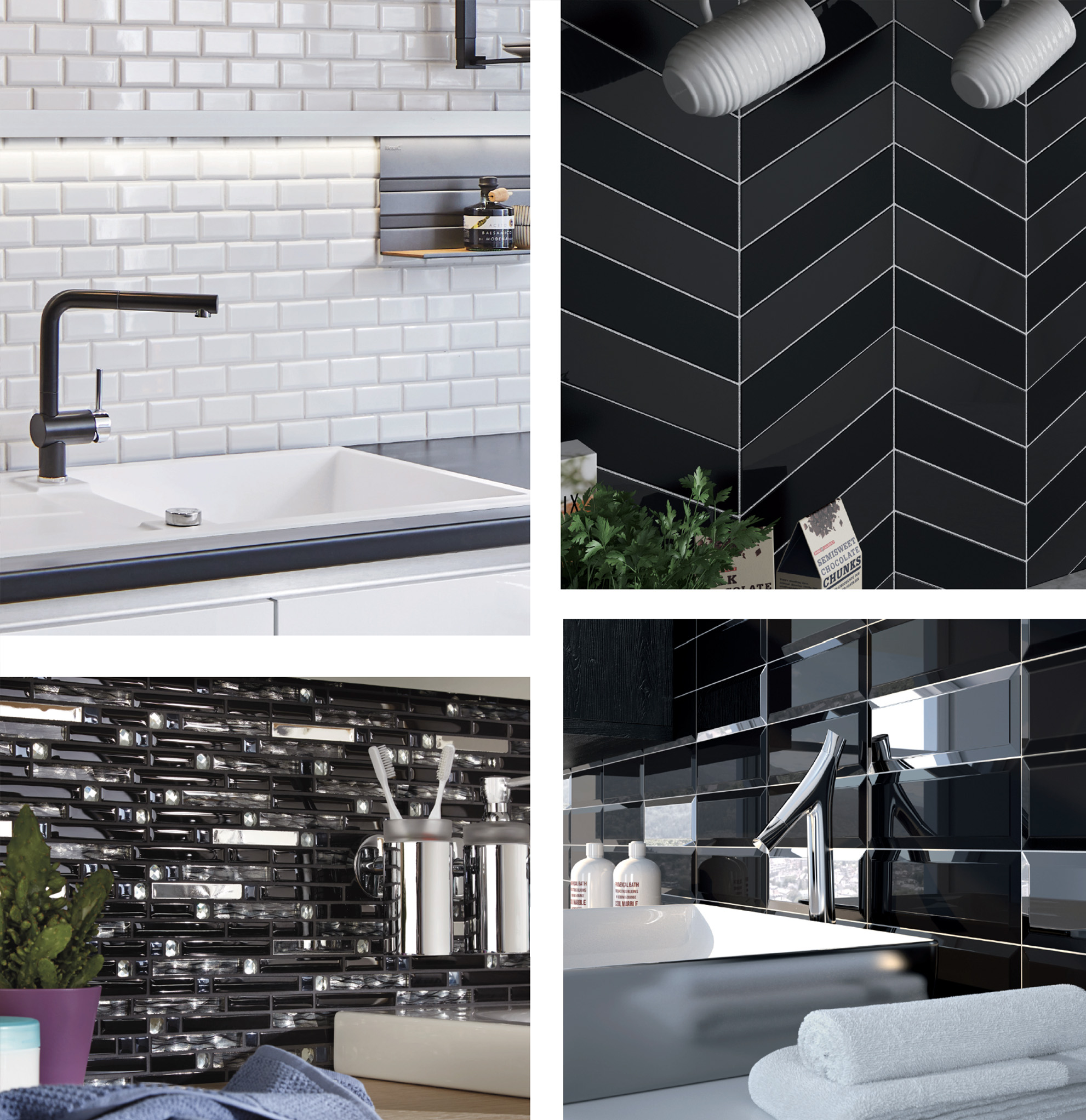 The love for darker tones have been making their way back into the interior pallette. This trend is a take on modern mono's, with a restrained colour pallete that provides greater opportunity for decor with black profiling, black matt taps and lots of greenery. A truly sophisticated trend inspired by a 1920's set up.
Country Cottage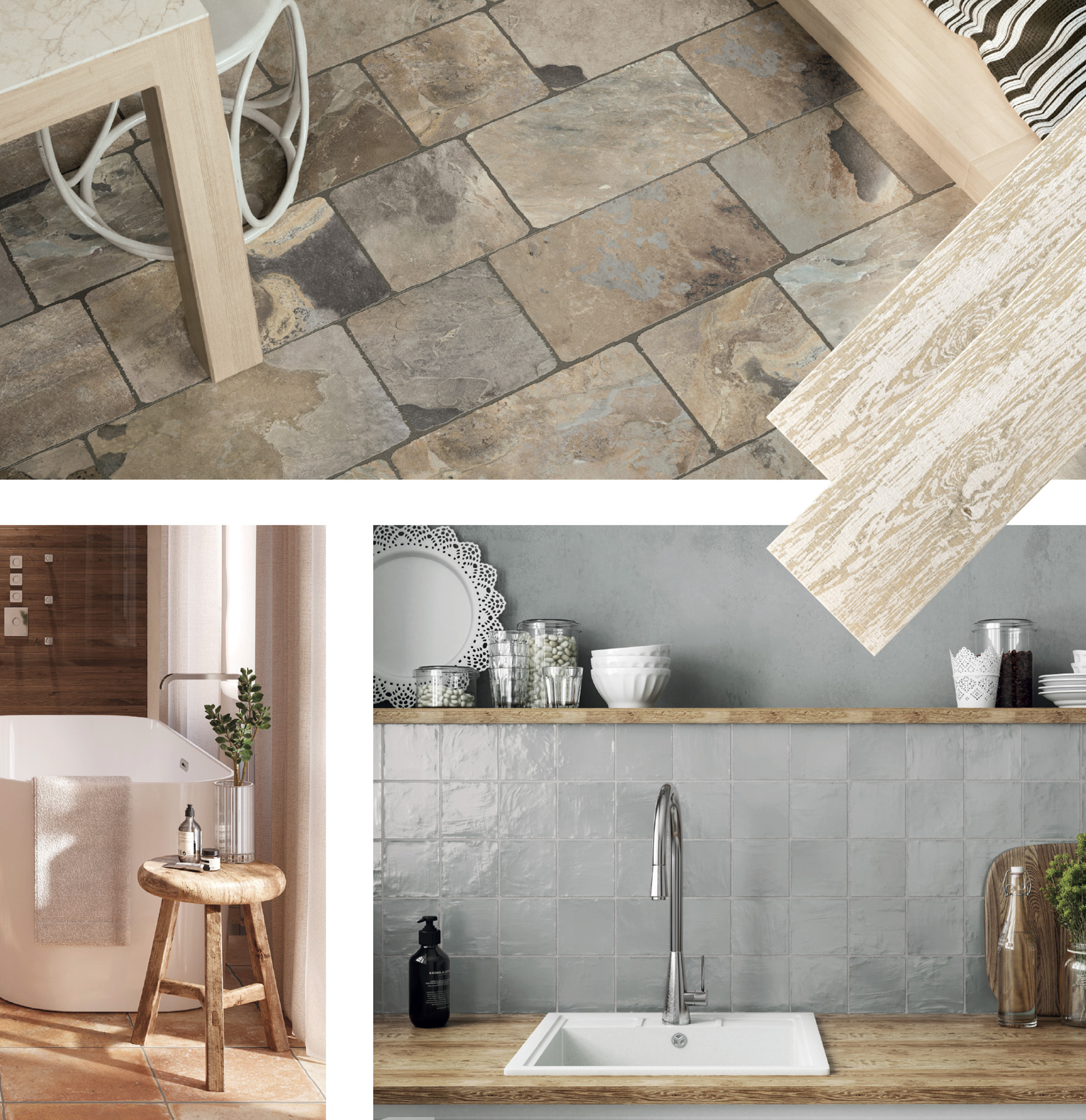 A trend that celebrates the imperfections of aged materials such as stone, handmade tiles, multi sizes and variations. The advancements in tile production technology has enabled superb attention to detailing for the production of authentic designs that offer a country-cottage or farmhouse feel.